A critical element of FR Waring's success is it's people and their personal commitment, skills, knowledge and experience within their various fields. F.R. Waring employs a network of professionals fully versed in international trade. The successful recruitment and ongoing development of personnel is critical to FR Waring's ability to provide a world class service to it's customers and counter parties.
Staff performance is continually evaluated, by way of quarterly performance appraisals to ensure that service delivery is kept to the highest standards practiced by the company. Training and investment in staff is considered vital. Individual training programmes are carefully monitored to ensure that staff are equipped with the necessary skills to enable them to add value to our customer's and our business alike.
As a preferred employer, FR Waring has always been in a position to attract quality staff in all spheres of the business. At the same time the company is committed to recruiting staff from across the racial spectrum.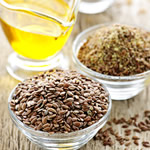 SUNFLOWER OIL
Sunflower oil is produced from oil type sunflower seeds. Sunflower oil is light in taste and appearance.
Contact Us
Int Tel : + 27 (31) 536 3200
Local Tel : (031) 536 3200