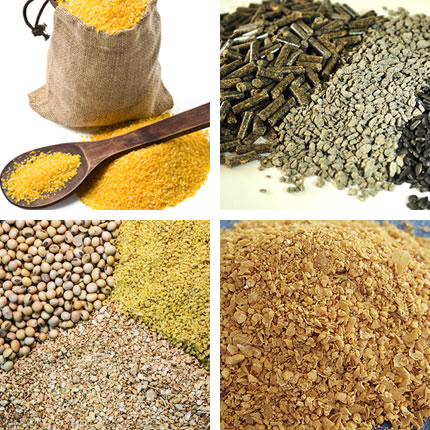 Cotton Meal
Cottonseed meal is the by-product of cottonseed oil extraction. It is a protein rich product that is used in animal feed and can substitute soybean meal. Cottonseed meal is slightly different from that of other oilseed meals since there are several methods used to extract cottonseed oil which results in several types of meal differing on their protein, fibre and oil content.
Soya Meal
Soybean meal is a by-product from extracting soybean oil from soybeans. It is mostly as a protein source in animal diets including poultry, cattle, pork, sheep and fish feed. A small proportion of the meal is used to make defatted soy flour, soy protein concentrates and isolates, and textured soy protein products.
Sunflower Meal
Sunflower cake is the by-product of sunflower oil extraction and is a high source of protein for animal feed. The nutritive value of sunflower oilcake depends on the oil extraction process efficiency and variety of sunflower seed and the proportion of the hulls removed during processing. Sunflower oilcake with hulls is lower in proteins and energy and higher in fibre than dehulled oilcake.